Granada's 'Die Stodt' is brilliantly danceable
The Austrian dialect pop band Granada's song 'Die Stodt' has been my Repeat Rotation Video today. Why?
Because it's Sunday, and the only day in all of June I don't have work I must do. And so, I had time to put on headphones and dance around my apartment to Austrian music I've just discovered.
(Yeah, I do that when I find new music I like, I have pent up energy, and I don't feel like throwing on my exercise gear there and then and going for a speed walk. Because dancing releases that energy. And then gives you more).
So this Sunday morning was headphones on, clothes off (well, it's bloody hot in my non-air-conditioned Vienna flat), and the volume of Granada's 'Die Stodt' cranked as high as it will go.
Because Granada's 'Die Stodt' has a massively insistent beat, an addictive melody, that gorgeous Styrian-style accordion, Thomas Petritsch's emotionally grabbing vocals and is just an all around banging song. A song you can most definitely dance to.
It also has a beautifully filmed music video that was shot in the old Austrian mining town of Eisenerz, and shows an almost dead city of people living their lives of nothing but drudgery while covered in dust, and fearful of anyone that is not.
And then it rains, and all those years of dust are washed away to leave the people dancing and full of joy. See. I told you it was a song you could dance to.
Granada's 'Die Stodt' is from the band's upcoming sophomore album. Called Ge Bitte, it releases on June 22nd on the Karmarama record label.
You will find other artistically interesting videos from Granada on the band's website ('Ottakring' is even filmed down the street from my current flat).
If you are here in Vienna, or will be towards the end of June, and want to see them play live, the band will be performing at Donauinselfest on Sunday, June 24th on the FM4 stage at 9:10pm.
Now watch the music video for Granada's 'Die Stodt' below, and I dare you not to dance to it.
And if you're interested in contemporary music coming out of Austria that is not classical, you will find a lot more talented Austrian artists here.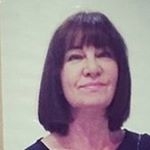 Latest posts by Michelle Topham
(see all)