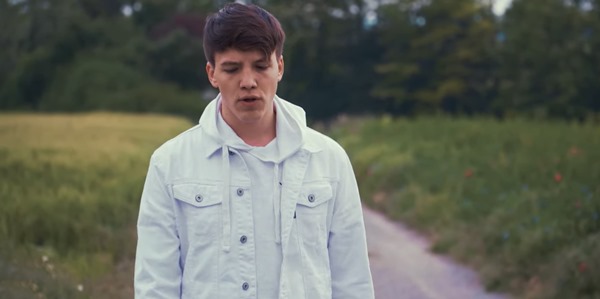 Austrian singer Lucas Leon's 'Hope Dies Last' is catchy and addictive
One of the advantages of YouTube having a pretty accurate algorithm is I get recommendations that are either relevant to where I live (Vienna, Austria), or are things I might actually be interested in.
Case in point, Austrian singer songwriter Lucas Leon's music video for his new single 'Hope Dies Last'.
A song that popped up as this afternoon as a recommendation right after I had finished watching a YouTube video from an abused animal shelter in Greece whose channel I follow. (The relevance in this case was obviously my location, and nothing to do with Lucas Leon and stray dogs!)
A song that, as soon as it hit 0:48 on the music video I just knew Lucas Leon's 'Hope Dies Last' was not only going to be on repeat for the rest of the day for me, but that this song was going to be my favorite end of summer track.
Because, holy hell, this thing is so freaking pretty.
A song with a gorgeous melody that is so catchy you're humming it for hours after just one listen. A track with a sweet sweet guitar, touching lyrics and Lucas Leon's beautiful voice.
Because Lucas Leon has one of those richly textured voices that is so full of emotion it grabs you the minute he starts to sing, and then it skillfully wraps itself around you.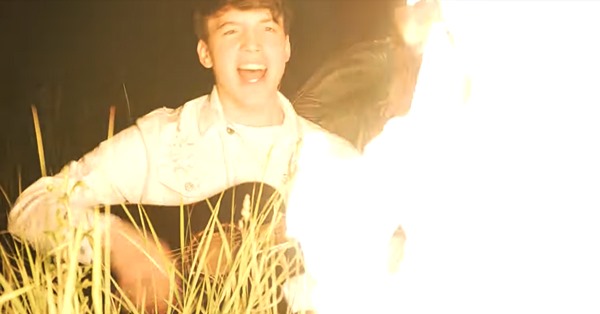 So, yes, before today, I had never heard of Austrian singer Lucas Leon. Even though he apparently played at the Hafen Open Air Festival's Warm Up Party last month at Vienna's Schloss Neugebäude, and has had other gigs around Austria.
But you can guarantee from now on I'll be on the lookout for his performances and his music because, man, I've been saying forever that there are so many talented Austrian artists but this guy is one of the best I've heard.
Now watch the official music video for Lucas Leon's 'Hope Dies Last' below.
Filmed just outside Vienna (at least that's what it looks like from my rudimentary knowledge of Austrian geography), it's just as pretty as the song.
You can also listen to 'Hope Dies Last' in the Spotify widget below that.
As for the song? It gives me goosebumps.
Note: Follow Lucas Leon on his YouTube channel, his Facebook page and his Instagram account — because, I think, this Austrian singer is going to be huge.
And for interviews and music from other awesome Austrian artists, head to Leo Sigh here — and for the biggest of them all, Conchita Wurst, we have over 700 articles about her/him. Yeah. Really.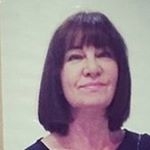 Latest posts by Michelle Topham
(see all)