A couple of months ago, I spent some time researching more Austrian singers to listen to. (Sadly, before Conchita Wurst, unless you're Austrian, could you have named one Austrian singer? I know I couldn't have). At the same time, I was told the names of a few singers to check out by someone at Austria's Hitradio Ö3. Singer songwriter Virginia Ernst was one of those names and, yes, I've been listening to her ever since, as she's fabulous.
Ernst is a 24-year-old pop rock singer with a cute boyish look and an amazing voice. She plays self-taught guitar (very well, I might add), and she's already making a name for herself in Austria, Germany and Switzerland.
Her latest single 'Soldier' hit number 1 in the Ö3 Hörercharts recently (see video below), but she has a slew of other songs that are just as good.
Interestingly too, before Virginia Ernst became well-known in Austria as a singer, she was a professional ice hockey player. She spent seven years on the Austrian national team, was in five world championships, in one of which she won a gold medal, and played for three years in the Swedish A League.
You can find out more about the wonderful Virginia Ernst at her website. Meanwhile, listen to 'Soldier' below, as well as another of her songs I really like — an earlier single called 'Rockin', with a very sweet video.
Then visit her YouTube channel, listen to the rest of her videos and subscribe. She's talented, and deserves even more people to know who she is. Especially those of us who are outside Austria.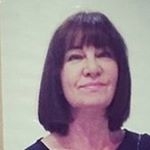 Latest posts by Michelle Topham
(see all)