Virginia Ernst goes international with her new single "If Not Tonight"
On my latest trip to Vienna earlier this month, I was thrilled to be able to interview Austrian singer Virginia Ernst again. Not only because I genuinely enjoy spending time with her, as she is a truly lovely woman, but also because she had just released her new single, 'If Not Tonight', and I was dying to hear more about it.
'If Not Tonight', of course, was produced by legendary British producer Steve Power, known for producing five major albums for Robbie Williams, and is the first time Virginia Ernst has had a single produced by someone this big (I keep saying she is going to go far, and now we're starting to get proof).
Advertising
It was something Virginia herself also knew was an incredibly good opportunity, and so she found it more than a little nerve-wracking at first, as she explained to me when I sat down with her
"It was a real honor for me to sing in the same microphone as Robbie Williams did. And to produce with Steve Power.
This producer he's just a really normal guy. He's not like sitting there thinking "Yea, I did this, and I produced that". He was instead just interested in me and in my life. He asked about my hockey career, (she's a former professional ice hockey player) and wanted to know how I came to get into music.
And, at first, it felt like in one way, I was really nervous to mess up. So my heart was beating really fast and I was excited, you know. Then, after a while, he came in and said, "Hey, cool down. Everything is alright. Just enjoy it. It's your thing. Your life. It's what you love to do." And he just brought me down and then everything was so smooth. And then I loved it. I could do that all day long. Every day".
As for what Virginia thinks about the finished product? The song she wrote along with Stefan Trenker, and a song she hopes will be the breakthrough single she would like to have to get her well-known in countries other than just her native Austria?
Advertising
"This song is so strong. You can hear the passion in it. It's so much higher than my other singles too, and you can hear the advanced steps I've made with my voice. Like I'm not this little chicken anymore. I'm gonna be a rock star. I'm gonna be Virginia Ernst (and she stressed her name, just like you would stress the name of a huge international star like Pink or Lady Gaga). Nothing is going to hold me up from that, I just have to do everything I can to get there."
She then went on to explain why she thinks working with Steve Power was such a good thing for her, and why it was so different than some of her previous experiences in Austria.
"It's a mental thing. If a production is produced the way I've experienced a lot in the past, you can hear exactly why it won't work internationally. Because, often, when you go into the studio in Austria, many people don't have this thinking about being huge. And so you can hear that in the production. When you go to work with someone like Steve Power, though, they are like "Okay, it's going to be an international hit" and so that's how they produce it. With that assumption."
Virginia wasn't just happy to have her new single produced by Steve Power, though. She also returned to Vienna, and almost immediately ended up back in the studio, but this time to record a music video to go with it.
A music video that puts the song, "If Not Tonight", into the arena of speed dating. A concept thought up by Virginia herself, and then brought to life in a very fun, very well done video.
And, as I told her at the time, the music video for "If Not Tonight" really works well for me as, not only is it beautifully filmed and made me laugh, I loved that it was created in a way that is not mean or nasty about the people she is meeting on her speed date. It's just fun. (Watch it below).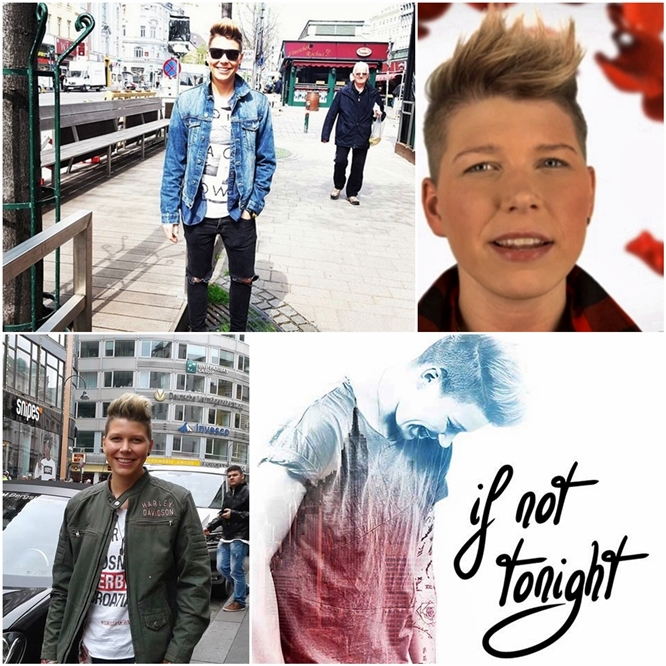 What does the future hold for Virginia Ernst?
While 2016 has already started off with a bang for Virginia Ernst, it appears it's going to get even more exciting as the year goes on.
"I want to be the first one where people are saying, "Yeah, we have a rock star from Austria." Sure, it could be a long way, but I'm convinced I'm gonna be that person. Which is why I want this year to be my international year, and I'm well on my way as I already have concerts all over Austria as well as some concerts in Germany later in the year.
I'm also going to start producing my album in the summer (She doesn't have a firm release date yet), as I already have 25 songs written for it. They just have to be produced. So I'm really excited about what the future will bring. I'm so motivated right now."
There is also one other thing Virginia Ernst is currently involved in. A bit of a secret project that, if it turns out the way she would like, may very well be one of the most unique things an Austrian artist has been involved in for a long while.
"Someone very famous came up to me when I was singing at the Udo Jürgens memorial concert, and asked if I would be interested in working with him on a new project. A project that has a new approach and is going to be completely unique." (A project she told me about, and then swore me to secrecy. And, yes, it's pretty damned cool).
So is she going to do it? Of course she is.
"It's funny, because my new song "If Not Tonight" is about grabbing a chance when it comes.  If not tonight, when are you going to do it? And right now so many things are coming at me…and I'm taking all the chances that I can get."
Now watch the music video for Virginia Ernst's fabulous new single "If Not Tonight" to see just how talented this woman is, and why I think she has a huge future ahead of her. In and outside Austria.
You can also pick up "If Not Tonight" on all major music sites. Please do. It's fabulous.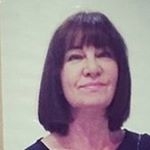 Latest posts by Michelle Topham
(see all)