Austropop duo Edmund's songs have such beautiful melodies, they're grabbing millions of people's attention
No matter which country I live in, I try to listen to as much of the music created by that country's musicians as possible.
In my three years in Austria, it has predominantly been contemporary music by Austrian artists like Conchita, Momo, Kids n Cats, Wanda, Julian Le Play and recently Those Goddamn Hippies and Oehl.
I haven't ventured much into the Austrian dialect music realm,  however. Not until recently when I stumbled across the Austropop duo Edmund, and have been listening to their songs ever since.
Because their contemporary guitar-driven music is catchy, has beautiful melodies that stick with you, and their harmonies are gorgeous.
And, even though I don't understand their Austrian dialect German lyrics at all, it gives their songs a helluva lot of energy I doubt they would have quite as much of without it.
Because, even though what Edmund sings about means nothing to me, you can still feel that emotion that obviously comes from being Austrian and in love with that language in which they can express themselves better than any other.
What is also fascinating about the Austropop duo Edmund is, in a country of just over 8 million people, and while singing in Austrian dialect, they have still managed to garner more than 4.5 million views on one YouTube video ('Freindschoft'), and a total of 2.2 million views on three others.
A massive amount for any Austrian artist, but specifically for one singing in dialect.
They have been almost as successful on Spotify, with 'Freindschoft' currently at almost 1.7 million listens, and several other tracks at the almost half a million mark.
So, if you are looking for some exceptionally good contemporary Austrian music to listen to, give Austrop pop duo Edmund a try.
You will find their music videos for their latest release 'Büdl an da Wond', for their 4.5 million view 'Freindschoft', and  for 'Rondstah' below.
You can also listen to their debut album Freindschoft, which released last September on the Karmarama record label (and on Sony), in the Spotify widget below that.
And, while the entire album is beautiful, I have to admit I have a soft spot for their latest release 'Büdl an da Wand'. A track written about a failed relationship (according to a press release as, remember, I don't understand a word they're singing), and one with the prettiest guitar intro that morphs into the rocking-est of rock by the end of the song.
Finally, if you are in Austria, and would like to see them live, their Freindschoft Tour is taking place from now until November.
You'll find dates and ticket info on oeticket.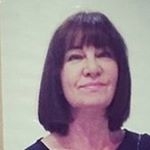 Latest posts by Michelle Topham
(see all)