Avicii gave a million dollars to Feeding America
As if it wasn't incredibly sad 28-year-old DJ and producer Avicii died last week due to a likely suicide, news has now come to light adding more proof that he was an amazingly kind person.
According to various sources, not only did Avicii give a million dollars to American hunger relief agency Feeding America, and a similar amount to Laura Bush's The Feed Foundation, he also donated a million euros to the Swedish aid organization Radiohjälpen.
Not surprising, however, as the Swedish DJ, who was purportedly worth over $80 million, once said when he began to make the big money, he realized quickly he didn't really need it.
Much of the money Avicii made came from his $250,000 per club gigs, smash hits like 'Waiting For Love' and concert tours. But Avicii, aka Tim Bergling, realized almost as soon as the money came pouring in he would rather do something worthwhile with it than spend it on stupid things he did not need.
"When you have such an excess of money you don't need, the most sensible, most human and completely obvious thing is to give to people in need." To Avicii at least, although that thought process does not seem to apply to many of the world's millionaires.
Sadly, even with all the things he did to help people, Avicii still did not seem to ever be able to achieve the happiness he so desperately needed. He stopped touring in 2016, after he found being on the road so many days was so stressful and so terrible for his health. But he still struggled with mental health problems even after that.
Avicii's parents, who have not spoken publicly about their son's death, released a letter about the young Swedish DJ's last few days last week.
In it, the undertone was that Avicii committed suicide while on a trip to Dubai. Something it sounds like they were not exactly shocked about, as they knew how much life had been a struggle for him. Especially in the last few years.
And, of course, if Avicii gave a million dollars to Feeding America and more to Radiohjälpen, I am also guessing a large percentage of the money in his estate will probably also go to charity.
That is just something a person as kind as Avicii was would do.
Watch Avicii's official music video for 'Waiting For Love' below, and just remember what a lovely person this world has lost.
Related: Listen to Avicii and Audra May's 'Addicted To You', and watch the fabulous music video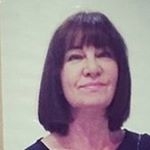 Latest posts by Michelle Topham
(see all)