So here's the problem when I watch YouTube videos. I watch one, and then tend to disappear off down a yellow brick road where one video leads to another until half my day has disappeared.
Which was exactly what happened yesterday when I saw the video from Babymetal's live performance on The Late Show with Stephen Colbert, and loved it so much I was soon rewatching other Babymetal music videos for the rest of the night.
One Babymetal video stuck in my head so much, though, that I have still been obsessing over it this morning.
The official video for Babymetal's first English language song 'The One'.
Released at the end of March, Babymetal's 'The One' is from the Japanese metal idol band's new album Metal Resistance, and was recorded live at one of the band's recent concerts.
And it is fabulous as you really get to see the extravagance of Babymetal's live shows, and at just how good these girls are at what they do.
The English version of the track is only available on the international release.
So, as I'm still listening to Babymetal's 'The One' today, it has officially become my Repeat Rotation Video. If you haven't seen it yet, you really should, as both song and performance are quite spectacular.
Watch it below.
And, if you are as obsessed with Babymetal as I am, you cannot not pick up their second studio album, Metal Resistance, in digital, on CD and vinyl.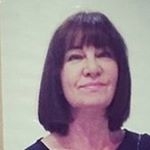 Latest posts by Michelle Topham
(see all)