Bad Religion's 'Do The Paranoid Style' is only 1 minute and 44 seconds long
Iconic punk band Bad Religion have just released one of the shortest and fastest songs you may ever hear.
Called 'Do The Paranoid Style', the track is the third single from their upcoming 14-track album Age of Unreason and is over and done with in only 1 minute and 44 seconds. Yet it packs a might punch.
Age of Unreason will be the band's 17th album in a history of album releases spread out over almost 40 years. It is due for release on May 3rd.
As for 'Do The Paranoid Style', a press release from Bad Religion says the song was inspired by a 1964 essay from historian Richard Hofstadter —  "The Paranoid Style in American Politics".
They add, "When fringe groups blame shadowy forces for their problems it is, at worst, delusional. But when those holding the levers of power do the same thing, it's not delusion, it's a method of delegitimizing the opposition. It's a tool of authoritarianism."
The music video
'Do the Paranoid Style' also received a music video today.
In black and white, it comprises retro clips of people frantically dancing, and is interspersed with shots from old TV commercials, 1920s and 30s cartoons, old movies, documentaries, newspaper headlines of the death of Elvis and even news footage of the first man on the moon.
Age of Unreason will be the first Bad Religion album to be produced by Carlos de la Garza (Ziggy Marley, Jimmy Eat World, M83, Paramore), and has had the band in the studio working on it for well over a year.
Lead vocalist Greg Graffin has explained the long delay between their last album and this by saying the band was so happy with their 2013 album True North, they knew it would take a lot of hard work to get their next release up to that high standard.
If you are excited about their new release, you can purchase 'Do The Paranoid Style' now, and pre-order Age of Unreason on CD, digital, vinyl, and in a slew of bundle options on the Bad Religion website.
Related Reading: Watch the Ramones original music video for 'Sheena Is A Punk Rocker' as part of 40th anniversary celebration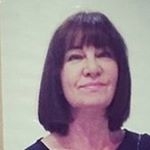 Latest posts by Michelle Topham
(see all)