Canadian indie folk rock singer Bahamas, (real name Afie Jurvanen) had one of his songs featured on the hit Apple TV show Ted Lasso this week – Ted Lasso, Season 3, Episode 10, "International Break".
The track — Bahamas' 'Done Did Me No Good' — was played towards the end of the episode as the now-successful Richmond team is back in the locker room after their break from playing in matches, and are getting ready for more training.
It continues playing as Dani, who has just broken Van Damme's nose in the international game they both played in, approaches him and is, weirdly, just as friendly as ever.
More about 'Done Did Me No Good'
Bahamas' 'Done Did Me No Good' is one of the tracks on the indie Canadian singer's fifth studio album Sad Hunk, which came out in late 2020 on the Jack Johnson-owned label Brushfire.
An album that was so well-received by critics, it also won the singer a Juno Award for Adult Alternative Album of the Year.
While the track was not one of the two singles released from his Sad Hunk album, the song did garner the singer a fair bit of fan attention, earning him more than 1 million plays on Spotify alone so far.
As for the song's use on Ted Lasso this week, it was an appropriate and very cool choice for that scene.
After all Van Damme, with his now-broken nose, is one of the players in the locker room:
Laugh about the shape I'm in
Laugh about the shape I'm in
Don't do me no good
It don't do me no good
It done did me no good
And those lyrics are a perfect musical illustration for the way Van Damme looked as he was approached by Dani, who now seems to be back to his normal self.
Listen to Bahamas' 'Done Did Me No Good' from the Ted Lasso locker scene in the video, and on the Spotify player down below.
Meanwhile, you can learn more about Bahamas and keep up-to-date on concerts and new music releases via the singer's official website.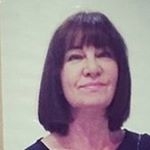 Latest posts by Michelle Topham
(see all)