BAND-MAID online OKYU-JI #3 will finish your 2020 off just right
Japanese all-female hard rock band BAND-MAID will be performing another live concert next week — their third since July. The streaming concert will take place via the ZAIKO platform on December 13th at 4 pm (JST).
Prices for tickets for the BAND-MAID online OKYU-JI #3 start at 2,000 yen for the regular ticket and are 3,500 yet for the long archive tickets.
Tickets offer the same streaming experience, however, with just one difference.
Where the regular ticket allows you to access the archived concert after the live stream for just two days (until December 16th 2020 at 4 pm), the long extended ticket will allow you to watch and re-watch the archived concert as many times as you like through March 13th 2021 at 11:59 pm.
For fans who love to watch BAND-MAID concerts over and over again then, the 3,500 yen ticket is probably the better deal.
BAND-MAID EP and latest album
BAND-MAID switched record labels to sub-label Revolver Records last year, and since then has released an EP called Band-Maiko and a studio album — Conqueror.
Conqueror was a hit with both critics and fans alike.
It charted at #1 on the Oricon chart Rock Albums in Japan, at #11 on Billboard's World Albums chart and at #9 in Japan on both the Japan Hot Albums chart and on the Japanese Albums chart.
Not surprising really as the band's songs are astounding, lead singer Saiki Atsumi's vocals are superb and you don't get drumming and guitar work like that very often.
The album spawned several singles, as well as six superb music videos.
Watch the official music video for BAND-MAID's 'The Dragon Cries' below. The track itself was the one song on the album produced by legendary American producer Tony Visconti (David Bowie, T. Rex, The Damned, The Moody Blues, The Alarm), and it's rocking.
Also check out the music video for 'Blooming' above if you scrolled right past it. Kanami Tōno's guitar playing is magical on that and good God, those vocals.
Yep, these Japanese women dressed as maids create better hard rock than half the all-male bands I know.
BAND-MAID's seventh studio album Unseen World will be released some time in 2021.
Meanwhile, tickets for the BAND-MAID online OKYU-JI #3 are available worldwide now via ZAIKO.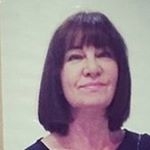 Latest posts by Michelle Topham
(see all)