Bastille's 'Good Grief' Has a Cool 1980s Vibe — Oh and a Half Naked Girl — Repeat Rotation Video
British band Bastille's new video for their latest single 'Good Grief' is my Repeat Rotation Video today. It's from the band's new album Wild World and, if you grew up in the 1980s, you might just recognize the song's opening line — Kelly LeBrock from the cult classic movie Weird Science asking, "So. What would you little maniacs like to do first?"
And I love this song because it's beat, vibe and all around feel is so 1980s, it's hard to even think 'Good Grief' was written in the present day. But yes it was. It is one of the latest creations of Bastille lead singer Dan Smith and songwriter Mark Crew.
The single was debuted on Annie Mac's BBC Radio 1 show in June, with Mac naming it the 'Hottest Track'. It has gone on to get over 2 million views on YouTube so far.
Sadly, because Bastille chose to have a model in the video that is topless in a couple of scenes, repressed YouTube has chosen to make the video for 'Good Grief' age restricted. So, if you click on it below, and it does not load, that is why. Sorry.
The band's upcoming new album Wild World is due for release on September 9th. You can pre-order it on all major digital music sites. You'll be able to download 'Wild World' immediately if you do.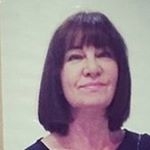 Latest posts by Michelle Topham
(see all)