Years ago, I was a radio DJ in Cincinnati, Ohio at what was the best then, and still is thought of to this day, as the greatest alternative rock station – ever – 97X WOXY.
One great thing about being a DJ there was being able to choose the songs I played on air, songs like Bauhaus' 'Bela Lugosi's Dead' – the first real gothic rock song to be released and, to this day, one of my Top 10 tracks of all time. Bela Lugosi's Dead is also the track I've been playing all day today as my Repeat Rotation Video.
Bauhaus, by the way, were an English band that was active from 1978 to 1983 and then broke up. They got back together a couple of times, the most recent in 2005, but never really made it as big as they should have done, given their amazing sound and they finally broke up permanently in 2008.
Surprising as hell to me, as their lead singer was the awe-inspiring Peter Murphy and guitarist Daniel Ash, drummer Kevin Haskins and bassist David J (all three later  created Love and Rockets) made up the rest of this truly unique band.
Bauhaus 'Bela Lugosi's Dead', though, was the quintessential gothic rock song. The vibe was dark and gloomy, and to me conjured up images of Vincent Price creeping around in his vampire costume or Klaus Kinski in Nosferatu. A bit creepy when I used to play it on my midnight to 6am shift – all alone in a dark radio station on the outskirts of town.
If you've never heard Bauhaus play 'Bela Lugosi's Dead', you're in for a treat. It's truly, truly, truly awesome. Just one request. Sit back, relax, put your headphones on and turn the volume up really really loud. Kick ass.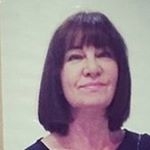 Latest posts by Michelle Topham
(see all)