There is exciting news today if you are a fan of 1980s alternative music!
Iconic English gothic rock band Bauhaus will be back together once again to perform in London and New York in April and June, 2020.
The latest reunion is just for two shows — one at London's Alexandra Palace on April 8th, and a June 26th concert at Radio City Music Hall in New York — but it will see band members Daniel Ash, Peter Murphy, Kevin Haskins, and David J back together once more.
Their previous Bauhaus concerts were last month when the four reunited to perform live for the first time since their European tour ended in February, 2006.
They did release their fifth and last album — Go Away White — two years later, but did not follow it up with a tour. Twelve years later, and at least there is now a mini one.
Tickets for the upcoming Bauhaus London and New York concerts will be on sale as of Wednesday, December 18th. You can grab them at Ticketmaster starting on December 18th at 4pm.
Expect the band to play classic songs like 'Stigmata Martyr' and 'She's In Parties'.
You can also check out their live performance of 'Bela Lugosi's Dead' at The Hollywood Palladium earlier this month in the video below to hear how they currently sound.
You can't fault that, eh?
New Bauhaus concerts
April 8: Alexandra Palace, London, UK
June 26: Radio City Music Hall, New York, NY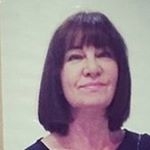 Latest posts by Michelle Topham
(see all)