Bear McCreary's 'Foundation' theme music is just one of the pieces of beautiful music the American musician and composer has created for the soundtrack of the new Apple TV+ series Foundation.
A theme you will have heard if you streamed yesterday's first episode of the new sci-fi series, or any episode after it.
In fact, the entire Foundation soundtrack was composed by McCreary, a composer known for the music he has created for a slew of hit TV series and movies, and much of it is just as epic as the Foundation theme music.
Music for shows like Snowpiercer, Agents of S.H.I.E.L.D., The Walking Dead, Outlander, and Battlestar Galactica, and music for the soundtrack of movies like The Cloverfield Paradox, Child's Play, and this year's Blazing Samurai.
And for video games like the enormous hit God of War, and it's upcoming sequel God of War: Ragnarok, Call of Duty: Vanguard and League of Legends.
No wonder then Bear McCreary has been nominated for a slew of music awards, and won a helluva lot of them, including an Emmy.
You will find the 'Foundation' soundtrack for the first season of the sci-fi series in full on Spotify (listen to that below).
Listen to Bear McCreary's 'Foundation' theme music on that album and in the video below.
And, of course, watch the Apple original series Foundation on Apple TV+.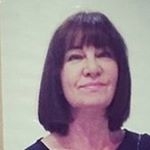 Latest posts by Michelle Topham
(see all)