Yeah, I know singer songwriter Bebe Rexha performed her single 'I'm A Mess' on The Tonight Show starring Jimmy Fallon last month (June 25th), so I am a bit late to the party, but I have stopped promoting live performances on Jimmy Fallon right after they occur as his staff usually removes the video from his YouTube channel a few days after it goes up.
And coming to read an article about a performance where the video no longer exists is not fair to Leo Sigh's readers. At least in my humble opinion.
When the video of the performance goes up on the artist's own YouTube channel, however, it usually means it will stay there. Which is why I am writing about Bebe Rexha performing her single 'I'm A Mess' on Jimmy Fallon today.
Besides, Bebe Rexha's live vocals on her Jimmy Fallon 'I'm A Mess' performance are superb, and her dance moves are cool, and that needs to be pointed out. As does the song, which is catchy and fun.
Rexha's 'I'm A Mess' is the lead single from her debut album Expectations and, while it may have taken a helluva long time to get here, now it is here it was well worth the wait.
Expectations was released at the end of June, and charted in 17 countries, including the U.S. at number 13 on the Billboard 200 chart, and the UK at number 33. It also hit the top spot in New Zealand on the Heatseeker's chart.
Now watch Bebe Rexha's performance of 'I'm A Mess' on Jimmy Fallon below. And cross your fingers that it doesn't get removed from her channel, because it really is a nice one.
Bebe Rexha's 'Meant To Be' fan video has some awesome dance performances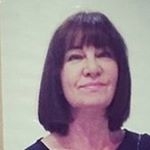 Latest posts by Michelle Topham
(see all)