Beck released the music video for his new single 'Wow' yesterday (September 13th). The track is from Beck's upcoming 13th new studio album, to be released on October 21st on Capitol Records.
And it's a bit of a weird video, as it's Beck standing on a street corner dressed all in black singing. In slow motion. And with video clips of a cowboy galloping on a plain, a troupe of young girls dancing, a dog, roses, a snake, a man with smoke coming out of his eyes all cutting in between Beck singing and dancing. None of it seemingly related.
Beck's children Cosimo and Tuesday Hansen also star in the video.
Let's see when more videos release if this one has any point, although it is typical Beck and the surrealism he loves so much, so that may just be it. Meanwhile, enjoy the color, the unique images and, of course, that cool song.
Watch Beck's 'Wow' video below. It was directed by Beck and Grady Hall. And with that song, I have to say, I'm looking forward to the album even more.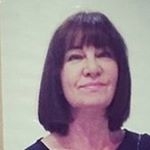 Latest posts by Michelle Topham
(see all)