You might see me posting about Korean drama Crash Course in Romance for the next few days as the final episode heads our way.
That is because, not only am I so in love with the rom-com/murder mystery I will be practically inconsolable when it ends, but I also keep stumbling across gems from the show online that I want to make sure other Crash Course in Romance fans don't miss.
Gems like this behind-the-scenes Crash Course in Romance, Episode 5 video, and one of the funniest scenes of the drama.
You know, where lightweight Choi Chi Yeol drinks too much and poor teeny tiny Nam Haeng Seon has to drag him home.
The video is an English-subtitled-by-a-fan 15-second clip from a tvN video of the behind-the-scenes footage of that scene, as lead actors Jeon Do Yeon (who plays Nam Haeng Seon) and Jung Kyung Ho (Choi Chi Yeol) laugh so hard as she carries a drunk Choi Chi Yeol, it is a wonder they managed to finish it at all.
When it first aired, I loved the Crash Course in Romance, Episode 5 drunk scene so much, I think I rewound it about five times to watch it again.
Come on, the shot of drunk Choi Chi Yeol lying in a puddle of water is the funniest thing.
Thankfully, as you will see from the fan-subbed Crash Course in Romance, Episode 5 drunk scene below, the film crew did at least give the poor man a towel to lie on when he did it.
Watch drunk Choi Chi Yeol in the behind-the-scenes of Crash Course in Romance video below.
You can also see the actual scene from the end of Episode 5 of this fabulous Korean drama in the Netflix trailer below that.
Crash Course in Romance, of course, is streaming via Netflix.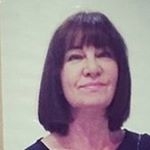 Latest posts by Michelle Topham
(see all)