The South Korean drama Behind Your Touch, Episode 13 aired on JTBC last night and saw a quite large ratings drop compared to its previous episode.
According to figures from Nielsen Korea, Behind Your Touch, Episode 13 fell over 1.50 percent from the Episode 12 ratings of 8.68 percent (it's highest yet) to last night's 7.05 percent.
Still a very strong rating, but a little disappointing considering the drama's rating had been climbing for quite a few episodes.
Advertising
In Seoul, the same fall in ratings occurred for Behind Your Touch, Episode 13 with the drama earning 7.51 percent last night compared to its previous episode's 9.35 percent — a big drop of 1.84 percent, and one that gave the drama its lowest rating since Episode 10.
Ratings for the drama in Seoul, again, are still very good for the Han Ji Min, Lee Min Ki, and Suho-led drama.
Especially as the JTBC drama started out with ratings nationwide for its first episode on August 12th at just 5.27 percent and in Seoul at 5.61 percent, and then started to climb from there.
Behind Your Touch on Netflix
For international viewers, Behind Your Touch is also continuing to do well on Netflix  in some countries as, according to Flix Patrol, the drama is still in the Top 10 in Indonesia, Malaysia, Taiwan and South Korea today after Episode 13 became available for streaming last night.
The next episode of the comedy drama will air on JTBC at 22:30 (KST), as well as stream on Netflix around the same time.
Advertising
The drama's final two episodes will then air next weekend.
Check out the Behind Your Touch, Episode 14 trailer below via JTBC's drama channel on YouTube.
It is only available with a Korean soundtrack and no English subtitles, but you can get the guist.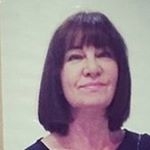 Latest posts by Michelle Topham
(see all)