Scottish indie pop band Belle & Sebastian hit CBS This Morning: Saturday last weekend (did that show suddenly get an amazing taste in music or what?), and played three excellent tracks.
'The Party Line', 'Allie' and 'Perfect Couples', are from their latest album Girls In Peacetime Want to Dance which was just released in January, and is their first new album in five years.
From the five tracks I've heard from it so far, it's a pretty darned good one, I have to say.
Watch Belle & Sebastian perform all three songs below, and particularly check out 'The Party Line'. Kicked it, didn't they?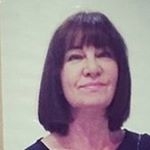 Latest posts by Michelle Topham
(see all)