I've chosen a bit of an odd song for my Repeat Rotation Video today. Not odd to me, as I loved this song when I was a child, but probably to you if you didn't grow up in the UK in the 60s and 70s. It's the theme from the now cult French TV series 'Belle and Sebastian', a song I hadn't heard for decades until I found it on YouTube today, and a song I've loved since I was a child.
Belle and Sebastian (not to be confused with the Scottish indie group of the same name) was a children's television show about a six-year-old boy, Sebastian, who lives in the French alps, and his dog, Belle. The TV series itself was universally loved by British children of my era, and decades later many of us still remember this amazing series.
As for the Belle and Sebastian theme song, it's hauntingly beautiful, sung as it was by a child.
Listen to it below, and yes I've been listening to it for most of the day as it brings back very happy childhood memories for me.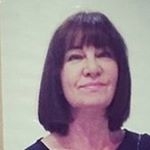 Latest posts by Michelle Topham
(see all)