Belle and Sebastian's official video for 'Perfect Couples' is out and, as usual with this awesome Scottish band, it's quirky and unusual.
'Perfect Couples' is from the band's latest album — Girls in Peacetime Want to Dance — and takes place in a 1960s style living room, so a bit of a throwback.
Related: Belle and Sebastian's 'Paper Boats' is a book promotion
People walk in and out, help themselves to drinks, hug, do some vacuuming and even do a bit of dancing. And all looking like they belong on the set of 'Mad Men'.
Watch it below.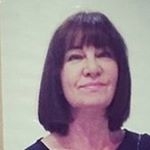 Latest posts by Michelle Topham
(see all)