I had some free time today in my usual hectic schedule, so I spent a couple of hours combing through the new Billboard Top Pop Songs chart to see if there was anything interesting that I had missed.
And what I discovered was, while yes I had listened to most of the songs on the chart already, there are some pretty stellar tracks in the top 40 spots this week. Songs that are some of the best new pop hits I've heard in a while.
So I decided to spend a bit of my free time today alerting Leo Sigh's readers to some of the top pop songs of January 2017. Songs that you may just have missed, or already given a passing listen to, and then moved on. Because these five tracks, I think, deserve even more attention than just their place on the Billboard Top Pop Songs chart warrants.
'Guys My Age' from Hey Violet
I discovered LA-based Hey Violet right after they changed their name from Cherri Bomb, had a line-up change, and soon after signed with Hi or Hey Records. Since then, I've followed them closely as I love their The Go-Go's-influenced sound, and their cute, almost teeny-bop sexy style.
And, while they have released a couple of songs I have thought were interesting, Hey Violet's latest single 'Guys My Age' is miles ahead of anything they have done in the past. So much so, it is currently at the number 23 spot on the Billboard Top Pop Songs chart, and has already been on the chart for 11 weeks.
Hey Violet's 'Guys My Age' video was filmed at the 1950s-style Madonna Inn and Pink Motel in California, which gives the song a fabulous atmosphere. The song itself is one that will still be playing in your head hours after you heard it last. Plus, lead singer Rena Lovelis is so damned hot.
You can pick up 'Guys My Age' on most major sites.
'You're Not There' by Lukas Graham
I loved Danish band Lukas Graham's 'You're Not There' the first time I heard it, especially when I learnt it was written by Graham as a tribute to his late manager father, Eugene Graham, who died right before the band hit it big.
What makes this track even more poignant, though, is the lyrics video that was released for the song last year. Because in it, we get to see a slideshow of old family photos in which Eugene Graham is photographed alongside his son Lukas, and then slowly fades away.
Lukas Graham's 'You're Not There' is currently at number 26 on the Billboard chart, and has been on the chart for nine weeks. It's from the band's self-titled 2015 debut album. Watch the lyrics video below but, be warned, it will make you cry.
'Million Reasons' from Lady Gaga
Gaga's latest studio album, Joanne, was released in November last year. Her single 'Million Reasons' was the second one from the album and, the minute I heard it, I was downloading it to my phone so I could listen to it during my early morning exercise. Several hundred plays later, and 'Million Reasons' has yet to lose its appeal.
That is because this country-influenced song is so simple, yet it showcases Gaga's vocals to perfection. And it is a heartbreaking song as, I think, many of us have been in the same situation as the song describes. In love with someone we should be nowhere near, as those million reasons are pushing us out of the door, but we still find ourselves desperately grasping for a reason to stay.
'Million Reasons' is at the 32nd spot, up one spot from last week, and has been on the Billboard chart for seven weeks so far.
'Shape of You' from Ed Sheeran
British singer Ed Sheeran is in Vienna today, where I live, and where his latest single 'Shape of You' is the most popular on the Austrian charts this week.
The song is at the number 11 spot in its third week on the Billboard Pop Chart, and it is a cool song because it is quite a bit different than what Sheeran normally puts out. After all, you don't expect he of the acoustic guitar to suddenly change course and put out a marimba style club-pop song that is this catchy. But Sheeran has done. In fact, he is more Justin Timberlake than Ed Sheeran in this one. But I'm not complaining. After all, it has given Sheeran the first number one hit across a myriad of countries that he has ever had. And that lovely man? He deserves it.
'This Town' from Niall Horan
I thought Niall Horan's 'This Town' was gorgeous the first time I heard it. Especially because the black and white video he released of the song was a one-take one-mic wonder that proved the former One Direction member could definitely sing.
And even if I didn't love it already, I would have forced myself to love it anyway after I heard Simon Cowell being such a jerk about Horan's chances of being successful with his new solo career. Because don't you just love to prove that egotistical jerk wrong?
Horan's 'This Town' is in the number 15 position on the Billboard Pop Chart for February 4th, 2017. It has already spent 17 weeks on the charts, and looks like it may be there for quite a few more.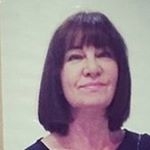 Latest posts by Michelle Topham
(see all)