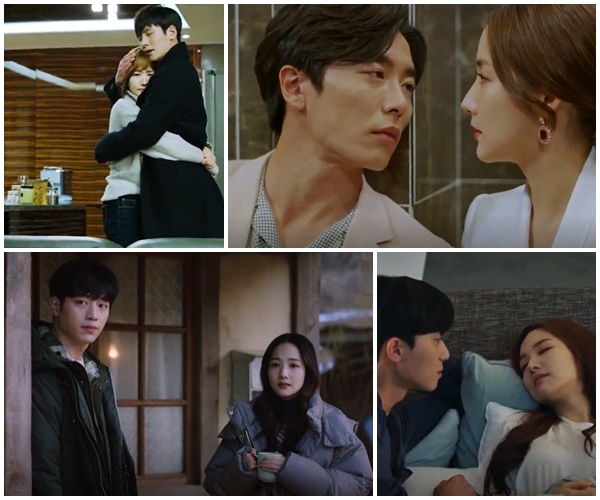 Korean actress Park Min Young is pretty much a staple in what seems like half the rom coms and melodramas coming out of Korea lately.
So much so, the 36-year-old actress seems to finish one drama and immediately start filming another one.
At least that is how it sometimes feels.
With a fair number of Park Min Young K-dramas to watch though, which are her best when it comes to awesome chemistry between the main leads?
After all, romance scenes are always more fabulous to watch if you really believe the pair can barely keep their hands off each other, aren't they?
These four are what I think feature superb chemistry between Park Min Young and the man she is playing across from.
They also tell as a damned good story.
And feature some of the most handsome men in the Korean drama world.
Note: There are spoilers so, if you don't want to know about specific plot points, read the titles and then watch the dramas first.
4. When the Weather is Fine (2020) — starring Park Min Young and Seo Kang Joon
Cellist Mok Hae Won (Park) isn't having any luck. Not during her high school years, and definitely not in her adult life. To the point when she decides to leave her job teaching music in Seoul, and head back to the small Korean town where her aunt currently lives.
Once there, she re-meets her former high school classmate and neighbor Im Eun Seob (Seo), the owner of a small country bookstore and someone who, it turns out, may have a similarly sad backstory just like that of Hae Won.
This one starts slow and a little bland but, stick with it, and both Mok Hae Won and Im Eun Seob will quickly grow on you. Especially as the chemistry between the two main leads is just as slow of a burn.
When the Weather is Fine feature great chemistry between Park Min Young and Seo Kang Joon, but most of the supporting characters and cast are wonderful as well.
So much so, you end up falling in love with just about everyone in Hae Won and Eun Seob's hometown, and wishing you could live somewhere laidback and cozy like that yourself.
Note: This one is also known as as I'll Go To You When the Weather is Nice. Watch it on Viki.
3. What's Wrong with Secretary Kim? (2018) — starring Park Min Young and Park Seo Joon
Based on a webtoon that is equally as good, What's Wrong with Secretary Kim? stars Park Min Young and Park Seo Joon (Itaewon Class) as private secretary Kim Mi So and company CEO Lee Young Joon.
Kim Mi So has worked as Lee Young Joon's secretary for almost a decade, from being a young without-any-experience assistant to a now high-level private secretary able to solve just about any problem.
But, when Kim Mi So decides she is quitting her job and doing something different, Lee Young Joon springs into action. Because he hasn't kept her around for nine years just to have her walk out on him.
Especially as he has feelings for her that he was hiding even from himself. Feelings that stem from an incident the two experienced as young children. An incident Kim Mi So has blocked out of her memory for more than 20 years as it was so incredibly traumatic.
The first episode of this one surprised me, as I thought Park Seo Joon was too pretty and too young-appearing for a CEO supposedly in his 30s.
But, when the drama gets going, he quickly not only perfectly embodies every characteristic of webtoon character Lee Young Joon, but the chemistry between him and Park Min Young is suddenly off the charts.
And when, after fighting her feelings for her boss for a while, Secretary Kim realizes she cannot ignore them anymore, that is when this one becomes one of the best Korean rom coms of recent years.
The drama is also currently streaming on Viki.

2. Healer (2014) — Starring Park Min Young and Ji Chang Wook
Park Min Young's highest-rated drama, Healer is not only the perfect drama if you want to luxuriate in the way the two main characters fall in love and stay in love, it is also a damned good story.
Every character (and cast member) is phenomenal, the show is beautifully written with superb action scenes, utterly hilarious comedy, and wonderful drama, that even at 20 episodes in length, it grabbed my attention and wouldn't let go.
Healer is specifically superb for the relationship and intense chemistry between the two main characters Seo Jung Hoo (Ji Chang Wook) and Chae Yeong Shin (Park Min Young). A relationship that develops at the most beautifully-written pace between two people who could not be more wonderful for each other.
Every romantic scene is stunningly staged and acted — the way they look at each other, the way they touch each other — with two kissing scenes in particular that, I think, are two of the best in all of Korean drama.
For me, when it comes to K-drama with chemistry between the two lead actors that is so hot it almost burns, you don't get much better than that between Park Min Young and Ji Chang Wook in Healer.
And, not that I'm promoting Viki (I'm not) but like all the other dramas on my list, this one is currently streaming there.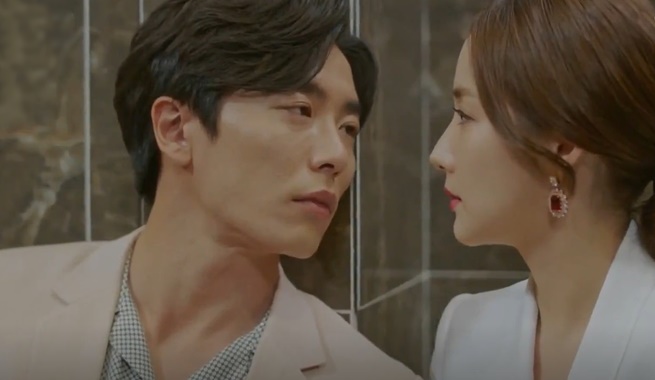 1. Her Private Life (2019) — Starring Park Min Young and Kim Jae Uck
When I first started thinking about the intense chemistry between Park Min Young and Kim Jae Uck in Her Private Life, I did step back and assess calmly — "Is this because I love Kim Jae Uck's work, and so am biased in thinking that this drama features the best chemistry between Park Min Young and a co-star".
But I have to say, no, I am not. Biased, I mean.
Because the relationship between art curator Deok Mi (Park) and her new boss Museum Director Ryan Gold (Kim) is spectacular from the get-go.
That is because, from the first time the two main characters meet during an art auction and he asks her "Do you want this?" (meaning him), the chemistry between the two is amazing.
Even when they clearly don't like each other during the first couple of episodes or, at least, probably like each other so much their emotions warp into intense dislike instead of extreme interest.
By Episode 5, however, it is obvious the pair will end up together after they go to visit the owner of photographs they want to borrow for an upcoming gallery show, but have to stay overnight in his home due to torrential rain and a broken-down car.
The scene where Deok Mi explains to Ryan Gold why she thinks the photograph of the late photographer they wish to exhibit does not show what others think it does is goosebumpingly good.
The look that passes between them, and is held by them for the longest seconds, is highly sexual in nature, but also full of so much fascination and love.
By Episode 6, a drunk Ryan Gold can barely hide how he feels about Deok Mi as the sexual tension continues to ramp up, but being as cold as he is, he is still trying to deny his feelings.
Meanwhile, Deok Mi is also realizing she is in major trouble when it comes to her newly awakening feelings for her boss.
The last half of Her Private Life features one of the nicest and healthiest romantic relationships in all of K-drama, and Park Min Young and Kim Jae Uck couldn't be better in it.
And yep, you guessed it, Her Private Life is also streaming via Viki and on Netflix.
Check out the intense chemistry between Deok Mi and Ryan Gold in the video of that amazing Her Private Life confession — but it is spoilers, spoilers, spoilers, so be aware of that before you click 'Play'.
RELATED: Kim Jae Uck — He's a chameleon, handsome but not an ass about it, and complicated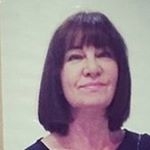 Latest posts by Michelle Topham
(see all)