Looking for information on Conchita Wurst?
In the hours a week I spend online researching information about Austrian singer Conchita Wurst, I read articles, watch videos, check various websites and read fan comments.
During all of this, one thing I keep noticing over and over again is how many people still don't seem to know about the existence of Conchita Wurst's own website or, if they do know about it, they forget to check it when trying to find the latest information about her.
That's sad, as Conchita Wurst's website is just about the best place to find quick information on the Eurovision winner, particularly now as it's just undergone an extremely spiffy update.
Conchita Wurst's Twitter, Facebook and Instagram updates
I often head to Conchita's own website just to check out her Twitter, Facebook and Instagram updates. That's because it's far faster to see if anything has been added in the last few hours, simply because all three social medias display on the same page in real time — so no need to hop from Twitter, to Facebook, to Instagram.
Conchita's Music
Trying to find music on digital music sites is increasingly annoying for me, and I expect quite a few other people, as sometimes searches don't pull up what I want or my app freezes. So, for me, it's great to have Conchita's latest music listed on her website, with links to major digital music sites. It's a 3-second job, and I have exactly the links I want.
Conchita Wurst's latest and past events
As Conchita Wurst is just about the busiest person on the planet right now, it's difficult to keep up with what's going on.
While Conchita's own Facebook page is a very good resource, as is her fan club — Conchita's Wurstgemeinde (they are excellent at linking to livestreams for upcoming events if you want to watch a performance or a TV show online) — Conchita's own website also has a list of upcoming events. It even has links to the websites connected to each of the events she'll be attending, if you want more information about them.
The past events section is currently a bit minimal, only showing a couple of dates, unlike the vast number it showed previously. I suspect, however, they're in the process of updating that so we'll likely see a lot more soon.
Conchita's Bio
If you want to check bio information for Conchita, there's also a bio section that gives a quick rundown on both Conchita and her alter ego Tom Neuwirth.
What I love about this section, however, is a cool infographic that shows all the important things that have happened in Conchita Wurst's life over the last year. It's well worth a look, as it reminded me just how amazing of a year she's had, and how unusual that is.
I also loved the labels on this for various parts of her life 'Music, Fashion and Dignity'. Isn't that last one nice?
Conchita's Videos
While the best place to find Conchita's videos is, of course, her YouTube channel and her YouTube VEVO channel, there's a small video section on her website that has the main ones — her performance at Eurovision 2014, her official video for 'Rise Like a Phoenix', the video for 'Heroes' — her first single after ESC, and the lyrics video for 'You Are Unstoppable'. The actual music video for 'You Are Unstoppable' is also featured on the main page.
This will likely be updated as new videos appear, so it's worth remembering it's there.
Shopping for Conchita

If you're one of those fans that likes to buy merchandise connected to their favorite singer, Conchita has a shop where you can pick up the German version of her new book, Ich, Conchita, t shirts, pillows and a tote bag. New merchandise is added occasionally, so you might want to check back now and then just in case you're missing anything.
Remember too, her shop is a great place for birthday, Christmas and other special occasion gifts as well, and a fun way to introduce Conchita to friends and family. So keep it in mind.
Press and contact information
Finally, if you're a member of the press, you can download high resolution photos in the press section, as well as get PDF files on her new book, album, her bio and that fabulous infographic, and contact the relevant person for questions you may have.
If you're not press and just want an autograph, or wish to know how to contact Conchita, that information is all there as well.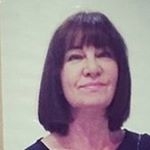 Latest posts by Michelle Topham
(see all)