I enjoyed the 2015 Sanremo Festival in Italy so much, I keep going back to many of the songs that were performed there. For my Repeat Rotation Video today, I'm back at Bianca Atzei's 'Il Solo Al Mondo' ('The Only One in the World'), a song that has a gorgeous old-fashioned European feel to it and, yet, that weirdly only ended up in 14th place at Sanremo. Surprising as it really is a fabulous song and Atzei has an amazing voice.
Just in case you're not familiar with her, Bianca Atzei is an Italian singer who had tried to get into the Sanremo Festival for several years but never quite managed it. In 2015, however, she was finally accepted as a competitor with 'Il Solo Al Mondo' and, not only gave some wonderful performances of her song, she also made it to the final.
What's special about Bianca Atzei, and what I particularly love about 'Il Solo Al Mondo' is her raspy voice. It gives every song she sings, including this one, such a desperately heartbreaking feel to it, you just want to listen again and again while you drown yourself in your sorrows.
Listen to Bianca Atzei's 'Il Solo Al Mondo' as my Repeat Rotation Video today.
And, as for who won Sanremo 2015, that would be Il Volo who will now be representing Italy at Eurovision 2015 in Vienna.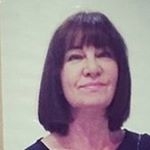 Latest posts by Michelle Topham
(see all)