This is why Billie Eilish is so damned popular
If you ever had any doubt teen music phenomena Billie Eilish was the 'real deal', you only have to watch a just-uploaded video of a recent live performance.
The performance is Billie Eilish's 'Everything I Wanted' live in Mexico City and, good God, it will give you goosebumps.
Because it is Eilish singing 'Everything I Wanted' for the first time live, in front of a massive Mexico City crowd, half of whom are singing the song right along with her.
As she herself tells the crowd, "I have never performed this live in my life. You guys get the first try".
And what a try it was.
As this short live performance is Eilish at her best — standing on an enormous stage with a huge backdrop — a tiny figure with just a microphone, intimate, introspect and as if she is singing to herself — yet projecting such huge emotion out into the crowd with both her beautifully written lyrics and her gorgeous music.
Because what other 17-year-old songwriter do you know that can write such simple but such powerful lyrics like these:
"I tried to scream
But my head was underwater
They called me weak
Like I'm not just somebody's daughter"
Billie Eilish's 'Everything I Wanted' is the American singer songwriter's first new music since she dropped her massive hit debut album WHEN WE ALL FALL ASLEEP, WHERE DO WE GO? back in March this year.
That album went immediately to number 1 in a ridiculously huge 22 countries, including the United States and the UK.
Watch Billie Eilish's 'Everything I Wanted' live in Mexico City in her video below. Goosebumps?
Hell, I've got goosebumps on top of goosebumps.
Related music:  Watch Billie Eilish perform 'Bury a Friend' live at Radio 1's Big Weekend — she's so cool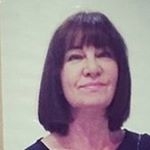 Latest posts by Michelle Topham
(see all)