Billie Eilish's 'ilomilo' was featured on the latest episode of The L Word: Generation Q this week — The L Word: Generation Q, Season 1, Episode 4, "LA Times".
The electro pop track was played as Dani and Sophie are dancing, and then as they leave the bar.
'ilomilo' is from Billie Eilish's debut studio album When We All Fall Asleep, Where Do We Go? The song is named after the popular puzzle game.
The album, written by Eilish and her brother Finneas, was an enormous hit for the then just 17-year-old singer when it was released in early 2019.
By the end of the year, the critically acclaimed When We All Fall Asleep, Where Do We Go? had spawned six successful singles, won Album of the Year at the Apple Music Awards, Foreign Album of the Year at the Danish Music Awards and has been nominated for Album of the Year, Best Pop Vocal Album and Best Engineered Album, Non-Classical for the upcoming Grammy Awards 2020.
Eilish herself has been nominated for a Grammy as Best New Artist and her brother, Finneas, as Best Producer of the Year, Non-Classical.
When We All Fall Asleep, Where Do We Go? also hit the #1 spot on more charts around the world than almost any other album in 2019, with the #1 position in an astounding 22 countries, plus the United Kingdom and the United States.
In the U.S., the album topped 3 charts — the Billboard 200 chart, the Top Alternative Albums chart and the Rolling Stone 200 chart.
It was also certified Gold, Platinum, 2xPlatinum or 4x Platinum in 14 countries.
As for Billie Eilish's 'ilomilo', while not one of the singles released from her debut album, it has a charm utterly its own.
Because, on first listen, it just seems to be a harmless and quite sweet electro pop song. Then, when  you listen to it more closely, you soon realize 'ilomilo' is actually quite creepy.
Especially with the way Eilish is almost quietly singing to herself, the creepy music box styled music that is played throughout, and the way her often disquieting lyrics are almost throwaways:
"The friends I've had to bury
They keep me up at night
Said I couldn't love someone
'Cause I might break
If you're gonna die, not by mistake"
All of this together makes you feel there is something far more disturbing going on here than just a young girl worrying about being separated from someone she loves.
Listen to Billie Eilish's 'ilomilo' from The L Word: Generation Q in the video below.
And, of course, you can hear the track plus all of the other superb 10 songs on her debut album in the Spotify player below that.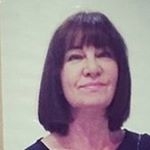 Latest posts by Michelle Topham
(see all)