Billie Eilish's 'Bored' is such a pretty song
I had heard Billie Eilish's 'Bored' on the soundtrack of Netflix's original series '13 Reasons Why' last week, but then had forgotten to look afterwards to see who singing it even though I thought it was lovely.
Then this afternoon, I clicked on a new video on YouTube and there she was — Billie Eilish with the breathiest voice and the prettiest song.
Eilish, by the way, is astonishingly only 15 years old, she is from Los Angeles, sings songs written by her brother and is generally one very cool girl.
'Ocean Eyes', was the first song she ever released back in late 2016, and it received almost 900,000 views on YouTube.
Pretty amazing for a song that is not backed by a major label, and for a brand new talent nobody had ever heard of at the time.
Since then, Billie Eilish's 'Bored' has shown up on '13 Reasons Why', and is also on the official soundtrack of the series just released on Interscope.
You can find out more about Eilish in this fascinating Vogue interview, and listen to her gorgeous song 'Bored' in the video below.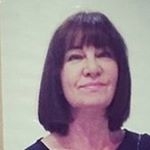 Latest posts by Michelle Topham
(see all)