English singer Birdy has released the official video for her new single 'Words' and, while the song is beautiful, as is always the case with Birdy, I have to admit the video is a bit of a disappointment. Being nothing more than shot after shot of Birdy singing into the camera as it is, as various hazy, multi-colored mists blow around her.
And, sure, maybe I am a bit spoiled from seeing some truly stunning music videos over the last few weeks (Coldplay's 'Up&Up' and its currently over 43 million views, anyone?).
But Birdy is a gorgeous singer with an established career at this point, and with a string of already released videos all in pretty much the same genre, I'd just like to see something a little more innovative now and again. Instead of same old same old.
As for the song, Birdy's 'Words' is from her superb new album Beautiful Lies released in March on Atlantic Records. Watch the video below.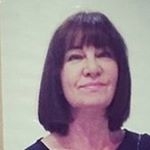 Latest posts by Michelle Topham
(see all)