Bjork's 360-degree virtual reality video for 'Stonemilker' is amazing
There are some things I find difficult to get my head around. One of them is this. Bjork's 360-degree virtual reality video for 'Stonemilker', the opening track from her incredible album Vulicura. The amazing 'Stonemilker' virtual reality video is by Andrew Thomas Huang and all I can say is "How the hell does anyone do that?"
And, sure, I know how it's done — with a 360° camera — but it still blows my mind. That a camera, any camera, can do that.
Of course, the footage is slightly blurry as that's what tends to happen with 360° cameras at the moment if they're not viewed on a virtual reality headset, but that only adds to the ethereal atmosphere of Bjork's 'Stonemilker' video and, of course, of the song itself.
The 'Stonemilker' video first went up at various museum exhibits Bjork was involved in earlier in the year in New York and London. But now it's up online for everyone to watch and, oh, aren't I glad.
Watch 'Stonemilker' below. And a hint, don't miss scanning around the video when there are multiple Bjork's. That's the coolest part of this entire thing. Being able to just about stand beside this amazing woman as she's singing.
As for Vulnicura, you can buy that on One Little Indian Records.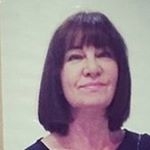 Latest posts by Michelle Topham
(see all)