According to reports coming out of Korea, it seems quite likely BLACKPINK's Jisoo And Jennie will not be re-signing with their old agency YG Entertainment (YGE).
Instead, both women could be opening their own agencies and be represented by them going forward now that their seven-year contract with YGE is at an end.
Advertising
Something that is probably not a surprise as it seems to be the trend with South Korean celebrities nowadays.
While BLACKPINK's agency continues to deny anything has been decided regarding contracts by any of the BLACKPINK members, rumors have been spreading through the Korean news media since early July that at least three of the members were planning on leaving YG Entertainment.
Other reports, however, say BLACKPINK's members may re-sign with YGE for group activities, but then be represented by their own agencies for their individual activities.
Guess we will see what happens in the coming weeks, but it seems likely Jisoo and Jennie at least will be represented by their own self-owned agencies for some of their future work.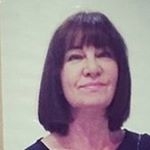 Latest posts by Michelle Topham
(see all)