American punk rock band Blink-182 has released a new single, 'Blame It On My Youth', today (Wednesday, May 8th, 2019). The track is the first release from the band's upcoming new album on Columbia Records, and was produced by Tim Pagnotta (the Strumbellas).
'Blame It On My Youth' is a track that looks backwards to before Blink-182 was formed, and to how an irreverent group of musicians spent the last of their teen years basically going nowhere.
Just like this song.
Because sadly, while Blink-182's 'Blame It On My Youth' is a song that holds great promise, with a melody that seems as though it is heading for a typical Blink explosive chorus and drums that will soon be banging out a huge beat, as the song progresses, you realize…that's it.
This is as good as it gets.
Just anti-climax as the chorus ends up being nothing but the hallmark of a bland Strumbella-esque pop song that has dumbed itself down in the desperate hope of getting good radio play.
In fact, the only think interesting about Blink-182's 'Blame It On My Youth' lyric video, is that it has graffiti artist Risk creating explosive rainbow splashes of color as he furiously paints the song's lyrics on a studio wall.
Blink-182's 'Blame It On My Youth' is the first new music we have seen from the iconic band since their 2016 album California.
And, while sadly this song falls short of the mark as it is nowhere near the quality we are used to, I still hold out hope the rest of the upcoming new album will be stellar.
Time will tell.
Listen to and watch the cool and extremely colorful 'Blame It On My Youth' lyric video below. The band themselves will be on a North American tour with Lil Wayne kicking off at the end of June in Columbus, Ohio.
You'll find all their concert dates and more band info on Blink-182's website.
Related reading:  Watch the Strumbellas awesome live performance of 'Spirits' at the JUNO awards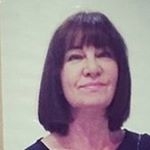 Latest posts by Michelle Topham
(see all)