Later…..with Jules Holland was finally back on BBC2 last night, and Blur was one of his music guests. The British indie band debuted 'Ong Ong' from their new album The Magic Whip, which was only the second time they've played anything live from their latest venture.
Blur's appearance on Jules Holland with new music was, of course, quite a big deal as the band hasn't released an album in 12 years. Not since their critically acclaimed and number one album Think Tank back in 2003.
If the songs Blur has released from The Magic Whip are anything to go back, though, this latest album from one of Britain's most beloved bands is likely to do just as well as their last.
The band have already received praise for their already released single 'Lonesome Street' and their gloomy number 'Too Many of Us'.
The Magic Whip will release on April 27th, but you can pre-order it now on iTunes.
Listen to Blur singing 'Ong Ong' on Later…..with Jules Holland below. Nice performance, eh?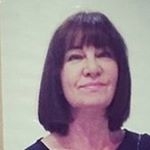 Latest posts by Michelle Topham
(see all)