Blur sings 'Boys & Girls' live on France's Le Grand Journal and it's amazing
The British indie band Blur is still out and about promoting their new album The Magic Whip, and they've been giving some stellar live performances while they do. One of their latest live performances was on the French TV show Le Grand Journal on CANAL+ on Monday night where, among songs from the album, they also sang their classic 1994 hit 'Girls & Boys'. A song requested by the audience themselves.
And what I love about watching so many Le Grand Journal live performances is that the audience gets into them so much. They clap and sing along, and because they're obviously having such a great time it gives the artists even more energy than they might normally have playing live on a TV show, just like Blur had here. And then we, the viewer sitting at home, get to see a performance that's really quite great. Like this one.
Watch Blur sing 'Girls & Boys' live on Le Grand Journal and, if you like the performance, head to Le Grand Journal's website for the entire performance. Don't they just look like they're having fun?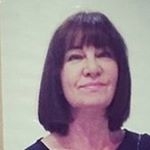 Latest posts by Michelle Topham
(see all)