Bob Dylan's 'All Along the Watchtower' was the song playing at the end of Episode 6 of the new Netflix horror series 1899 this week — 1899, Season 1, Episode 6, "The Pyramid".
The song was heard as the ship's captain Eyk Larsen suddenly emerges on the desolate Prometheus and begins to look around.
Or, actually, it was The Jimi Hendrix Experience's version of 'All Along the Watchtower' that illustrated that shocking scene. Surprised, eh?
That's because there is a history to Bob Dylan's  'All Along the Watchtower', and why Dylan now sings the song just like Hendrix did when his cover of it was first released.
Dylan's original version of the song was released as the second single from his eighth studio album John Wesley Harding way back in December, 1967, and has since been thought of as one of the legendary singer/songwriter's best songs.
The premise of the song from one of the world's best songwriters is a conversation between a thief and a joker, with lyrics this stunning:
All along the watchtower
Princes kept the view
While all the women came and went
Barefoot servants, too
Outside in the distance
A wildcat did growl
Two riders were approaching
The wind began to howl
Interestingly, though, the song Dylan sings nowadays is different than the original version he released.
That is because The Jimi Hendrix Experience recorded a cover version of 'All Along the Watchtower' a year after Dylan's release of the song, and Dylan liked the way Hendrix sang it so much, he now sings it the same way. 
In the past Dylan has said, when he does, he feels like it is a heartfelt tribute to the late musician who, he believed, was overwhelmingly talented.
And that may indeed be why The Jimi Hendrix Experience's 'All Along the Watchtower' was played on 1899 rather than Dylan's — because it is the better version?
Listen to Bob Dylan's 'All Along the Watchtower' on the singer's John Wesley Harding album, and in the video, and then hear the Hendrix version as heard on Episode 6 of 1899 afterwards.
Then you decide which one you like the best.
As for 1899, which is officially the most expensive-to-make German TV series of all time, is now streaming on Netflix.
Listen to and learn more about songs from 1899 on Leo Sigh.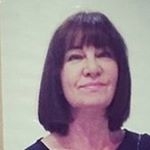 Latest posts by Michelle Topham
(see all)