The day before I left Texas, after years of living there, I went to see Sandra Bullock's movie 'Hope Floats', a film that is now in my Top 50 movies of all time, and one with an amazing soundtrack.
Filmed in a small town in Texas, it tells the story of Birdee, whose husband announces on a talk show on national TV that he is cheating on her with her best friend. Birdee flees town, taking her small child, Berniece, with her, and heads back to the small Texas town she grew up in and where her mother still lives.
The rest of the film is all about Birdee coming to terms with her roots, small-town life, the affections of a high school friend, and how best to mother her daughter while dealing with issues with her own mother.
'Hope Floats' is beautifully acted, with a perfect cast, Sandra Bullock is incredible as Birdee, and the soundtrack is so wonderful I left the movie theater and immediately went to buy it, so I could listen to it the day after in the car on my way to my new life in California.
I played it so much for months afterwards, the CD practically had grooves in it.
My favorite song on the entire album, however, is a track called 'Chances Are'. Sung by Bob Seger and Martina McBride, it is a gorgeous song as Seger's raspy voice is perfect for this kind of country ballad, and McBride partners with him so well.
Listen to Bob Seger and Martina McBride singing 'Chances Are' below as today's Repeat Rotation Video. Isn't it one of the most romantic songs you have ever heard?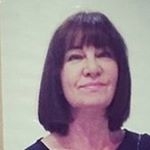 Latest posts by Michelle Topham
(see all)