I do love a good music video where the artist has really thought about what an impact including fans might just be. Which is just what Bojana Stamenov, the Eurovision representative for Serbia, has done with the official release of her video 'Beauty Never Lies'.
Stamenov decided, rather than make a video of her singing the song in some elaborately designed and expensive way, like most Eurovision singers do, she asked fans to film themselves singing her song.
She's then compiled the best of the fan clips from fans all over the world, not just Serbia, into her 'Beauty Never Lies' video. With the message of the song 'I'm different, and it's okay', this works just beautifully, and makes me like both Bojana Stamenov and her song even more. (I really didn't like it when it was first chosen, now I'm thinking much differently).
Watch Stamenov's official video for 'Beauty Never Lies' below, but I'll bet you can't just watch it once. I watched it seven or eight times, just so I can study the fans included in it, as they're all so great.
Thanks, Bojana. Lovely, lovely idea.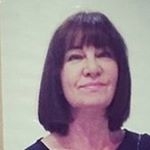 Latest posts by Michelle Topham
(see all)