Indie folk group Bon Iver has just announced their 10-date US concert tour on their Instagram page.
The tour kicks off on October 29th in Nashville and ends on November 13th in Durham, North Carolina. The band will also get to Charlotte, Atlanta and Birmingham. So, not really a US concert tour, just a few spots in the south east of the country but at least folks there will be pleased.
Dates for Bon Iver's 10-date US concert tour start up right after a slew of European commitments the band already has in the Netherlands, Ireland, France and the UK. Dates that, like the US version, are primarily to promote the band's latest (and quite amazing) album 22, A Million.
Ticket sales for the 10-date US tour go on sale tomorrow morning for the band's fan club first, and will be available on Bon Iver's website. General public tickets will be on sale starting on Friday at 10am.
Related: Watch Bon Iver's Justin Vernon collab with The Revolution to cover Prince's 'Erotic City'
Check out all Bon Iver's upcoming concert dates in the list below and, if you are not in the south east, hope they will be adding more concert dates later on.
Bon Iver European and US concert dates, Fall 2017
Sept  9 – Santa Fe, NM @ Noise For NOW Festival
Sept 15 – Cork, IE @ Sounds from a Safe Harbour
Sept 19 – Utrecht, NL @ Tivoli Vredenburg
Sept 21 – Paris, FR @ Salle Pleyel
Sept 22 – Paris, FR @ Salle Pleyel
Sept 23 – Paris, FR @ Salle Pleyel
Sept 25 – Blackpool, UK @ Blackpool Opera House
Sept 27 – Edinburgh, UK @ Playhouse
Sept 28 – Edinburgh, UK @ Playhouse
Oct 14-15 – Los Angeles, CA @ Festival of Disruption
Oct 29 – Nashville, TN @ Ryman Auditorium
Oct 31 – Nashville, TN @ Ryman Auditorium
Oct 1 – Louisville, KY @ Louisville Palace
Oct 3 – Charlottesville, VA @ Sprint Pavilion
Oct 4 – Ashville, NC @ Thomas Wolfe Auditorium
Oct 6 – Charlotte, NC @ The Fillmore
Oct 8 – Birmingham, AL @ BJCC Concert Hall
Oct 9 – Atlanta, GA @ Fox Theatre
Oct 12 – Charleston, SC @ North Charleston Performing Arts Center
Oct 13 – Durham, NC @ Durham Performing Arts Center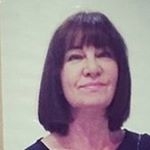 Latest posts by Michelle Topham
(see all)