Bon Jovi's 'Livin' on a Prayer' featured on Supergirl, it's the rock band's signature song
The iconic Bon Jovi track 'Livin' on a Prayer' showed up on the latest episode of The CW series Supergirl this week — Season 3, Episode 10, "Legion of Super-Heroes".
The track was played as Thomas Coville pleads with Reign to let him serve her, and as Reign hears music and leaves the prison to go outside and confront the Legionnaires.
Advertising
Bon Jovi's 'Livin' on a Prayer' is from the band's 1986 album Slippery When Wet.
The track was written by Jon Bon Jovi, Richie Sambora and Desmond Child, and is about a young couple who have hardly any money and are going through hard times 'Livin' on a Prayer' but, they tell each other, it doesn't matter because they will make it to where they want to get as long as they have each other.
Nowadays, the song is the band's most well-known song and something of a signature for them. It has been certified triple platinum, and currently has over 406 million views on its YouTube video since its upload in 2009. It was also voted as the number 1 song from the 1980s by VH1 viewers.
Listen to Bon Jovi's 'Living on a Prayer' in the official music video below. Yep, 32 years after its initial release, and it is still as powerful as it was back then.
Related: Listen to Neil Finn's 'Love Is Emotional' from Supergirl — it's so beautiful
Advertising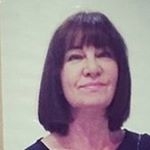 Latest posts by Michelle Topham
(see all)