If you like cute Japanese boy bands, you won't want to miss the debut of new band Naniwa Danshi.
The latest act from talent agency Johnny's & Associates, Naniwa Danshi has just opened their official YouTube channel (they already have 230,000 subscribers) and uploaded their first video today — the music video for 'Ubu LOVE', the group's debut single.
Naniwa Danshi's 'Ubu LOVE' video is upbeat, cute, extremely colorful, the song is catchy and the boys themselves can definitely sing.
Oh, and yep, they dance too.
Along with the video, the boys have also uploaded a high-energy message video introducing themselves, teasing each other and talking about both their music and their YouTube channel.
Unfortunately, there aren't English subtitles yet and YouTube does a terrible job at auto-translating Japanese but, if Naniwa Danshi becomes popular in the west, hopefully we'll get them later.
Watch Naniwa Danshi's 'Ubu Love' music video and the group's introductions below.
The boys are very cute and they can sing. They should do well.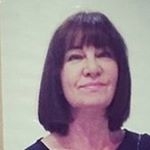 Latest posts by Michelle Topham
(see all)