As an avid reader of Boys' Love webtoons I have to admit, when a Korean Boys' Love drama series is announced, it goes to the top of my list to watch.
Even if most of the time I am disappointed when it does come out as, unfortunately, with most Korean BL dramas, they just aren't at the same high level as many of those coming out of Japan nowadays.
One Korean drama that has been on my 'Must Watch Dramas of 2023' list in that category is the Korean Boys' Love drama All the Liquors.
That drama's first two episodes, each less than 20 minutes long, premiered in South Korea tonight and are already streaming via Viki.
All the Liquors stars Kim Joon Hyung who plays Han Ji Yu, and Won Do Hyun in the role of Park Ki Hoon.
Prior to his lead role here, Kim Joon Hyung has only a couple of guest roles under his belt in the last year while, for up and coming model Won Do Hyun, this is his first role in a drama.
Sadly, both men's lack of experience shows in their overly-acted performances in All the Liquor, and so did nothing to endear me to the drama.
Throw in the silly premise, the annoying characters, and that nothing much happens in either of the first two episodes, this Korean BL drama is another one dropped for me.
If you are obsessed with Boys' Love enough to give it a shot, this is how My Drama List describes the All the Liquors plot:
Han Ji-yu is an employee on the marketing team of a liquor company. Park Ki-hoon, on the other hand, is a devilishly charming, skilful chef of a famous restaurant.

When Ji-yu is asked to contact Ki-hoon's restaurant in search of a potential collaboration, he runs up against a few walls—namely, Ki-hoon's flat out refusal to sell any alcoholic drinks in his restaurant.

But Ji-yu is not ready to just give up. What will he do to break the stubborn chef?
If you are interested in a Boys' Love drama done correctly, however, the Japanese dramas Old-Fashion Cupcake, The Novelist,  Cherry Magic! Thirty Years of Virginity Can Make You a Wizard?! and the movie The Cornered Mouse Dreams of Cheese are all exceptionally well done.
As for Korean BL dramas, I have yet to find one I could sit through until the end. Including this one.
But… I hold out hope, as the BL genre becomes even more popular internationally and as more money is spent on Korean BL productions because of it, we can also expect that country will eventually get to the levels the Japanese have been at for quite a while now.
All The Liquors is directed by Kim Jin Yeol, and is streaming via Heavenly in South Korea.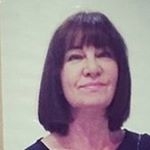 Latest posts by Michelle Topham
(see all)