Brandon Flowers releases 'Lonely Town' music video
Singer songwriter Brandon Flowers has released his new music video for his latest single 'Lonely Town'. The track is from his upcoming second album The Desired Effect.
The video for 'Lonely Town' is a simple one. It features a girl alone in a house. From notes on the fridge and the unpacking she does, it appears she's house sitting. She puts on headphones, turns on Brandon Flowers 'Lonely Town' and begins to dance around the house, and that's pretty much the video. Well, unless you count the possibly creepy ending. Watch it to find out.
As for the song, it's a throwback to the 1980s, complete with auto tuning. And I love it.
The Desired Effect releases on May 18th and is the first album Flowers has released since his debut solo album five years ago.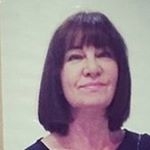 Latest posts by Michelle Topham
(see all)