Apanhador Só performs 'Prédio' for NPR Field Recordings
Brazilian indie rock band was at SXSW in Austin, Texas back in March, and while there they teamed up with National Public Radio (NPR) to do a field recording.
Apanhador Só's field recording, however, was a little different than some of the ones other artists have done with NPR, as it consisted of the band playing a song called 'Prédio' ('Building') on found items. Items you might not necessarily associate with music. Things like a kid's bicycle, kazoos, a piece of plastic hose, and small metal pots.
What's interesting and profoundly cool about this Apanhador Só recording is the song 'Prédio' is about looking at life from a different perspective, which playing a track with found items and creating something beautiful with them definitely is.
Watch Apanhador Só playing 'Prédio' below. Is that awesome or what?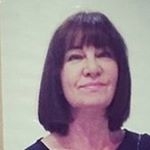 Latest posts by Michelle Topham
(see all)