While the boys of BTS may be away doing their mandatory military service in Korea for the next year and a half or so, that doesn't mean fans won't be getting new BTS stuff.
After all, the Korean government isn't stupid enough to just let Korea's biggest moneymaker go radio silent for that long.
One of the things BTS fans can expect to get then in the next couple of months is a BTS' Yet To Come movie. A full-length film of a Busan concert the BTS boys held in that city back in October in an effort to promote the Korean city as the best place to hold World Expo 2030.
The BTS film will release on February 1st, 2023, and will be available for most of the planet to watch, as it will hit movie theaters in more than 110 countries.
The film will be a re-edited, remixed cinematic cut of the group's recent Busan concert, with close-ups you wouldn't be able to see even if you were there, and includes BTS hits like 'Dynamite', 'Butter' and 'IDOL'.
Tickets for Yet to Come will go on sale here on January 10th at 4pm PST and 7pm EST, which is 9am on January 11th in Korea. Times for you, of course, will vary depending on which area of the world you live in.
If you can't make it to a showing, or BTS' Yet to Come movie isn't showing in cinemas in your area of the world, you can pretty much guarantee it will probably show up on a streaming service like Netflix soon after.
Meanwhile, watch this live version of BTS' 'Yet to Come' single to get a glimpse of what you can expect.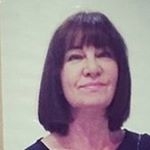 Latest posts by Michelle Topham
(see all)