According to South Korean music label Big Hit, BTS member RM is releasing a solo album later this month. The album is currently set to release on November 25th, 2022.
Nothing more than that was announced by the rapper/singer/songwriter's record label, except that the album is currently "in preparation".
RM, like every other member of BTS, of course, is currently on track to serve his mandatory almost 2-year military service, with BTS giving their final concert in Korea last month before going on an up-to-3-year hiatus.
A situation many non-Korean fans find difficult to understand. Particularly as 2 years of a BTS absence means an estimated $39 billion loss to Korea's economy.
Yep, BTS brings in that much money to the East Asian country.
Under Korean law, however, all able-bodied males must serve up to 21 months of military service, so just about every Korean boy band member, singer, dancer, actor etc. will or already has carried out their military duty.
This will now include all members of BTS, who are set to enlist in the next year, with the group planning to reunite sometime in 2025.
Until they enlist, however, most BTS members are working on solo projects.
RM is the latest member to announce his solo album release after J-Hope's debut studio album Jack in the Box came out earlier this year, and Jin's single 'The Astronaut' last Friday.
Look out for RM's debut solo album release later this month.
With all the hype around BTS' military service in the last couple of months, plus the superstar group's enormous worldwide success, it is only likely to be a massive hit, eh?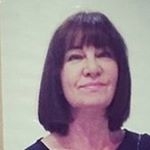 Latest posts by Michelle Topham
(see all)