American rock band The Cage The Elephant's track 'Mess Around' was featured on the latest episode of drama series 'The Bold Type' this week — Season 1, Episode 9. "Before Tequila Sunrise", and it is addictive with its distorted electric guitars and its cool surf vibe.
The track was played on the show as Kat, Sutton and Jane ride to work in a taxi, Kat texts with Adena and Sutton puts on her make up.
The song is from the band's 2015 studio album Tell Me I'm Pretty, and this music video I discovered on Vimeo illustrates it perfectly for me.
The video was created by Josh Whitaker and, to me, is far more interesting than the official video put out for the song. Come on, it's got a dinosaur bass player.
Tell Me I'm Pretty itself won the band Best Rock Album award for the UK-based band at the 59th Annual Grammy Awards.
Related: Watch Cage The Elephant perform 'Mess Around' live on James Corden
Listen to Cage The Elephant's 'Mess Around' below. Now that's a rocking way to start your day, eh?
Cage the Elephant – Mess Around (Music Video Project) from Josh Whitaker on Vimeo.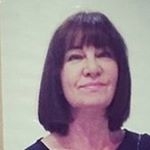 Latest posts by Michelle Topham
(see all)