The immensely talented British singer songwriter Calum Scott finally released his debut studio album last month, three years after his popular Britain's Got Talent appearances. The album is called Only Human, and yesterday Scott released a YouTube video of 'Not Dark Yet', one of three tracks only available on the Deluxe version of the album.
Calum Scott's 'Not Dark Yet' is a cover of a Bob Dylan song. The first single from Dylan's 1997 Grammy Award winning double album Time Out of Mind, and a song many think is one of the best songs Dylan has ever written.
'Not Dark Yet' is also a song that has seen quite a few other covers. Notably from Robyn Hitchcock, Eric Clapton, and the Silversun Pickups.
And while Dylan's version of the song is poignant due to that heart-breaking quality of Dylan's raspy voice, and the way he sounds as if he is beyond weary of all the disappointments he has endured, Calum Scott adds his own sadness and melancholy to the song.
Scott's 'Not Dark Yet', however,  is sweeter and a little more hopeful.
Listen to Calum Scott's 'Not Dark Yet' in the video below. His debut album Only Human has already charted in 12 countries, making it to the number 2 spot in Scotland, number 5 in Australia and number 4 on the UK Albums chart.
Related: Listen to Calum Scott's 'Dancing On My Own' from Grey's Anatomy — it's simply gorgeous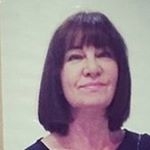 Latest posts by Michelle Topham
(see all)