Carly Rae Jensen 'Tonight I'm Getting Over You' – Love the Country Pop Dubstep Vibe: Repeat Rotation Video
Carly Rae Jensen's 'Tonight I'm Getting Over You' has a cool country, dubstep vibe
I've been listening to Carly Rae Jensen's 'Tonight I'm Getting Over You' as my Repeat Rotation Video for no other reason than that I love the cool mix of pop/country/electronic/dubstep sound this song has. It's also a big song, it has a fabulous beat, and Carly Rae Jensen's voice is amazing.
Plus, I like to support Carly Rae Jensen. At age 29, she's now one of those amazing female pop singers the music industry deems 'too old' to continue to be successful. Because, you know, according to the men who run the music industry, women can't be successful after age 27.
A crock of sh*t, we all know, but this is what women are up against in music.
As for 'Tonight I'm Getting Over You', although it's supposed to be a pop song, to me it also has an interesting country vibe too it. Possibly because Carly Rae Jensen's voice always sounds a little bit more 'country' to me than pop. She has that heart-wrenching, very dramatic country twang, I like.
Watch the 'Tonight I'm Getting Over You' video below to see what I mean. And, yes, it's from her second studio album Kiss.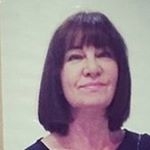 Latest posts by Michelle Topham
(see all)