Canadian singer Carly Rae Jepsen's new single 'Run Away With Me' is catchy, fun, has a great beat, and is awesome pop music — in that its one of those songs that makes you want to jump up and dance, or call the person you love and play it to them. The track is from her upcoming third studio album, Emotion, due to be released later on this month; an album which some critics are already calling 'Album of the Year'.
And 'Run Away With Me' is my Repeat Rotation Video today because I like the video (it's filmed in Paris, Tokyo and New York in a cool, hip way), the song is amazing, and I think Carly Rae Jepsen is incredibly underrated, as she should be far more known than she is.
'Run Away With Me' is Jepsen's second single from Emotion, released after lead single 'I Really Like You' didn't make many waves (and it should have), and it should be getting masses of radio play.
Watch and listen to it below. Great, eh?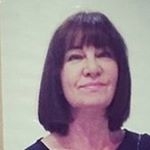 Latest posts by Michelle Topham
(see all)