Celine Dion is releasing her first English language album in six years.
Called Courage, it will be the long-awaited 12th English language studio album for Celine. It also spawned its first single today. The album's lead single — Flying On My Own — a massive EDM track, with huge bass beats and the usual enormous Dion vocals.
A track that you can't help but think was written about Celine Dion's life going forward, now that it has been three years since her late husband and manager, René Angélil, died.
After all, Celine is still a relatively young woman at only 51.
Celine Dion's last album release was the French-language offering Encore un Soir, and was a direct tribute to her late husband.
Related: Celine Dion's single 'Encore un Soir' is a heart-breaking plea for just a little more time with her husband
More than two years on from that album, however, and, as most of us that have had to deal with such a hard loss know, life does indeed eventually go on. Even if you don't always want it to.
Let's hope Celine has come to that conclusion as well. As a life spent always looking backwards rarely brings anything worthwhile.
As for Celine Dion's 'Flying On My Own', it also came with a lyrics video. Not one that is particularly interesting, as its visuals of clouds and flying are a little bit too unimaginative for that. But, a lyrics video nevertheless.
Courage will be out in November on the Columbia Records label. Once the album hits, the Canadian singer will also be kicking off a massive concert tour in support. You can get all the latest dates for that on her website.
Now watch the lyrics video for 'Flying On My Own' below.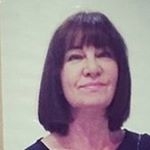 Latest posts by Michelle Topham
(see all)